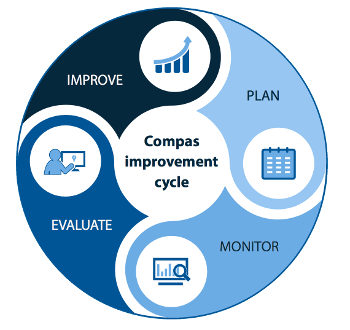 In March 2018, we presented a talk to Marketing Week Live, entitled "How sophisticated businesses are taking a data-driven approach to marketing planning and analysis". The talk was very well attended, revealing a great interest from the marketing community in using data in a sophisticated way to learn from experience and improve marketing ROI.
Our talk built on work that we have undertaken over many years with companies that excel in marketing, outlining the general approach that they tend to take to their planning and analysis. The common factor is that they take their marketing very seriously – demanding bottom-line results and accountability from their Marketing departments, but ensuring that they have the tools and data that they need to do their jobs properly as a quid pro quo.
One interesting message to emerge from our work concerns the role of Excel in planning and reporting. Whilst other departments (Finance, Logistics, Customer Service etc.) are likely to have dedicated software to help them to manage their area, Marketing typically have to make do with a range of different tools, stitched together with Excel. For example, they may use a CRM system for execution and campaign reporting, Google Analytics for web statistics and an internal BI system for sales reporting, but they have no dedicated software that gives them a strategic oversight over all their marketing, or allows them to build an overall marketing plan across all activities and report against that plan. Typically, it will be Excel that will step into the breach – for constructing the overall marketing plan, and for weekly reporting too, with marketers manually pulling together data from multiple sources into one spreadsheet. The trouble is that whilst Excel is excellent for ad-hoc analysis and modelling, its role as a key component of the planning and reporting processes becomes much more risky as the business grows and the number of tabs and linked files increases.
Hand-in-hand with having curtailed the role of Excel, the data-driven businesses we have worked in tend to apply a great deal more rigour to the planning and evaluation of marketing activities than is common in most organisations. The key messages covered in our talk were:
Create a plan: think clearly about what you are going to do in advance. This helps with budgetary discipline and forces you to address questions of the relative effectiveness of different marketing channels.
Drive forecasts from the marketing plan: financials, product demand and resource requirements in the call centre etc. can all be derived from the marketing plan. This means that if the marketing plan changes, other departments automatically see the impact in their areas.
Monitor your investment: keep an eye on running campaigns so that you can adjust forecasts and amend future plans if necessary.
Evaluate everything: it is important not just to evaluate the big ticket campaigns, but to calculate the impact of all your marketing spend. The more automated the better.
Keep looking for improvements: store the results of campaign evaluations somewhere that will allow you to analyse the results in aggregate and see the key messages that emerge.
The other important message was that this is a process, not an event. By implementing this approach, it is possible to enter a virtuous cycle of gradual, incremental improvements year-on-year. However, marketing is a highly dynamic field and consumers are always changing. What works in one year may not work the next. Therefore, it is important to maintain an open mind and keep revisiting the results of past campaigns.
Finally, we discussed the tools available for organisations who wish to adopt the sort of data-driven approach we outlined. Aside from developing a very expensive bespoke solution, there are very few options available in the marketplace which cover the range of capabilities required. For this reason, Golden Orb have developed Compas, an integrated cloud-based marketing management system. It provides most of the functionality of bespoke systems that we have developed for clients, but at a fraction of the cost, and available on a SaaS basis. It can be tailored extensively to the specific requirements of businesses, but nevertheless, most organisations can be up and running in a matter of a few weeks.
Click here to arrange a demo, or to discuss how Compas could help streamline your marketing.
The slides from the talk can be downloaded by clicking here.