Biographies
---
Terry Hogan, Managing Director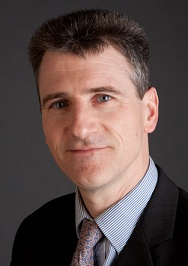 On graduating in Law from Cambridge University, Terry Hogan joined the international management consultancy AT Kearney, where he worked on a wide range of different assignments for a number of blue chip organisations. After five years, he joined specialist market modelling consultancy Higginson & Partners, where he became a director with responsibility for the software practice. Here he worked on a range of modelling and software assignments, notably a project for the French National Railways (SNCF), to develop a traffic model for their new freight service through the Alps (the "Autoroute Ferroviaire"). As a result of this work, he co-authored a paper "Evaluating the demand for supergauge trucks-on-trains services in Western Europe" which was published by the European Journal of Operational Research.
When Higginson & Partners merged with Oliver, Wyman & Co in 1998, Terry took over responsibility for the software practice of that firm and worked mainly in the Risk department before leaving to set up Golden Orb in 2000. He is a keen musician and currently plays keyboards with the Ember Big Band.
---
Tim Hodson, Director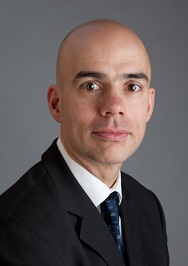 Tim started working with Golden Orb in 2002, shortly after the company was set up. Prior to joining, Tim worked across a variety of industries while in the employ of a market-leading bookshop systems provider and management consultancies Higginson & Partners and Oliver Wyman.
Tim has worked closely with leading companies including UBS, WHSmith, Barclays Capital and Unilever. He established and managed an analytical 'service bureau', providing investment banks with unrivalled insights into customer profitability based on deep analysis of high-volume internal and external data.
He is an expert in the following areas:
Large database manipulation – eg European intraday trading data
User interface design – eg marketing systems for Unilever
Management reporting – eg risk capital reporting for a leading investment bank
Communication – eg writing the winning proposal for a major HR system for an international energy company
Tight-deadline technical/analytical troubleshooting – eg: working closely with a major stock exchange to develop, at short notice, techniques to analyse high-volume data; and addressing performance problems in an advanced network modelling tool.
Tim has a particular interest in infrastructure and telecoms issues, and has been an early adopter and advocate of many technologies in widespread use today. Tim holds an Honours degree in Natural Sciences from Cambridge University.
---
Liz Morrell, Director
Liz Morrell heads our training practice area and is also a qualified health economist. During ten years in Research and Development at Procter & Gamble, she was instrumental in opening up new product and market areas, particularly in Eastern Europe. Working in new product development, she gained significant expertise in evaluating new markets for size, ease of penetration and potential growth and is now able to bring those skills to bear on problems for Golden Orb clients. Whilst at P&G, she also developed her interest in training and frequently presented at internal and external courses.
After leaving P&G, she worked at Scientific Generics, a specialist Research & Development company, where she was able to apply her market-evaluation techniques in a consultancy environment, a skill that she now brings to Golden Orb.
Liz has been a director of Golden Orb since 2001 and holds a double first from Cambridge University, a PhD from Glasgow and an MSc in Health Economics from York. In addition to her work for Golden Orb, she also has a research post at Oxford University.